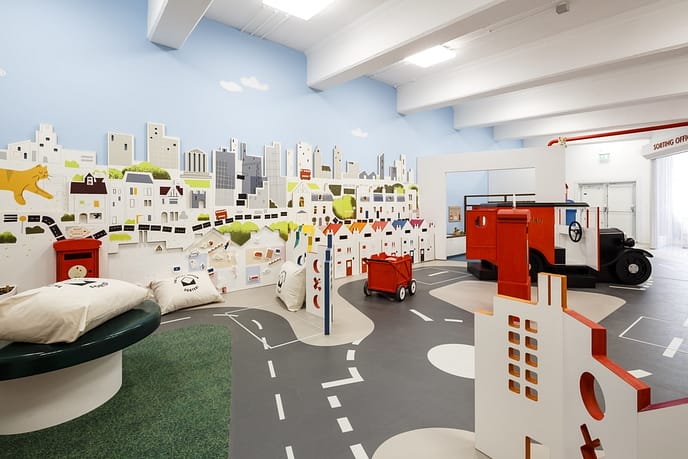 With over 17 million users each year, Day Out With The Kids is a trusted source for parents and guardians around the UK.
This year they launched their Family Favourites Award to recognise the attractions that deliver great family days out. The awards are voted for by families, and we're delighted that the Postal Museum won the award for best day out for under 5s in London.
We worked with the Postal Museum to design and develop their dedicated under 8s play space, Sorted! The gallery immerses under 8s in an imaginative mail-themed town filled with streets, buildings and vehicles that are perfect for play.
Day Out With The Kids said: 
"Mail Rail will speed you through old-fashioned tunnels and platforms, before dropping kids off ready for more fun at Sorted! – the postal play space where kids under 8 can immerse themselves in a tiny town of slides, chutes and trolleys."
Find out more about the project here.